Allendale's Experienced Power Washing Services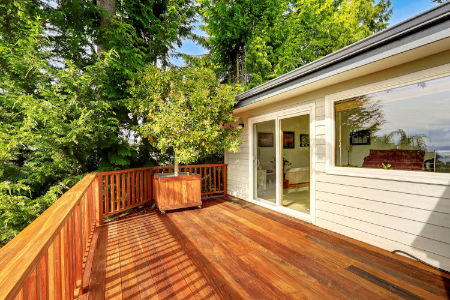 Finding the perfect power washing company for your needs in Allendale isn't a complicated task-- you've already found the best provider! Here at Rent A Husband LLC, we have spent more than 25 years showing the local community how dedicated we are to offering the best in exterior cleaning services and other tasks. Our goal is to make your home or business look better on the outside without you ever having to lift a finger.
We are capable of working with a variety of surfaces and siding materials around your Allendale property, from concrete to vinyl siding. Our team has the best training and certifications and is equipped with the most modern tools in order to get the job done right. But it all starts with you contacting us so we can arrange to give you your free estimate! Let us show you in person how our superior power washing and customer care have made us number one, year after year.
House Power Washing Will Restore Your Allendale Exteriors
As a homeowner in Allendale, you know how important regular maintenance is to preserve the beauty and value of your home. Your to-do list can be overwhelming, and in our hectic daily lives, it's easy to overlook or put off big jobs like exterior cleaning that are just as vital for keeping up your property.
Rent A Husband LLC can help with your never-ending to-do list. In addition to other services like deck refinishing and pool and patio washing, we also offer house power washing. You'll be stunned by the results this vital service will give your home. Our professional touch produces a deep clean that restores surfaces to like-new condition.
Fantastic appearances aren't all you'll get. Regular professional house power washing services will:
Extend the life of siding, roofing, and other components
Protect your home's structural integrity
Increase energy efficiency
Lower insurance premiums
Improve your family's health
Instantly boost curb appeal
Preserve your property value
You shouldn't feel overwhelmed with your to-do list. Rent A Husband LLC will help so you can focus on the important stuff, like spending time with your family.
Allendale's Reliable Gutter Cleaning Team
Rent A Husband LLC is happy to relieve Allendale homeowners of the most detested chore around: gutter cleaning. We all know gutter cleaning can be tedious and physically demanding, but we also know the importance of keeping this feature in good condition. That's why our team goes above and beyond to ensure that your gutters function effectively. Gutters perform the important job of guiding rainwater down from the roof and away from your home so that standing water doesn't cause any undue damage to other exteriors. Unfortunately, it's all too common for them to become clogged and start holding water. Don't run the risk of clogged gutters causing serious damage to your home; let Rent A Husband LLC handle all your gutter cleaning needs!
Reviews & Testimonials on Rent A Husband LLC in Allendale, NJ
There are currently no reviews or testimonials, check back soon!
Looking for a Mahwah and Bergen County Power Washing Contractor?