Westwood's Leading Power Washing Services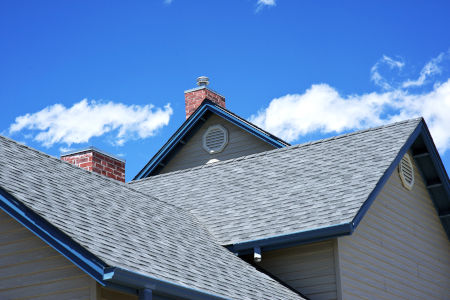 Power washing from the skilled technicians at Rent A Husband LLC can help you reverse the effects of salt air, UV light, and snow and ice and give your home in Westwood a freshness you'll have to experience to believe. Pollen, grime, bird and insect droppings, and other pollutants can settle on your outdoor areas, leaving your surfaces dull and uninviting. Our team of pressure washers uses the power of pressurized water to blast away the contaminants that can invade your exterior surfaces, leaving them shining bright.
With our state-of-the-art equipment and eco-friendly cleaning solutions, we have an application to meet any of your home's exterior cleaning needs. Our power washing and soft washing applications can remove the toughest stains from your most delicate surfaces. Our pressure washing services include things like deck refinishing, gutter cleaning, roof cleaning, and more. Our services will not only enhance the look of your home, but will also create a safe environment for your friends, family, and guests to enjoy. Make the most of your outdoor living spaces with power washing from Westwood's pros at Rent A Husband LLC.
Gutter Cleaning To Protect Your Westwood Home
If your home in the Westwood area hasn't had a gutter cleaning service in a while, contact Rent A Husband LLC to make the most of our expertise. There are many benefits to getting your gutters professionally cleaned, both for functionality and appearance. If you notice your gutters could use some care and you'd like it to be out-of-this-world, contact us for your gutter cleaning.
While your gutters may be an overlooked portion of your home now, they don't have to stay that way. Dirty and dingy gutters won't attract any positive attention looking the way they do, but gutter cleaning can turn that around. Let us treat your home to a gutter cleaning service and you'll find it will make a huge difference. Your gutters will go from an unnoticed eyesore to a dazzling element of your home that adds to its appeal. If functionality isn't your only concern and you'd like to turn your gutters into an addition worth showing off, contact us for your routine gutter cleaning—you'll love the difference our services will make!
Westwood's Reliable House Power Washing Team
Your home is more than the place where you and your loved ones will live and grow. It's also an investment-- and quite a big one at that. Like with any investment, you need to maintain your home's value in case you ever decide to put it on the market, and a great way to do that is to get routine house power washing work. By keeping your Westwood home's exterior sparkling clean, you can enjoy the following money-making benefits:
Better curb appeal
Higher property value
Removal of harmful mold growth
And more
House power washing by Rent A Husband LLC will give your home a renewed freshness that you're sure to love! Just give us a call today to schedule your next service and see what makes us Westwood's most reliable power washing team.
Reviews & Testimonials on Rent A Husband LLC in Westwood, NJ
There are currently no reviews or testimonials, check back soon!
Looking for a Mahwah and Bergen County Power Washing Contractor?