Leading Power Washing Services In Hackensack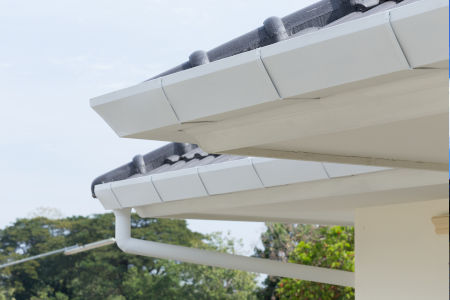 Owning a home in Hackensack is an investment, and like most investments, it comes with many responsibilities. One of these responsibilities is keeping your home's exterior appearance maintained with power washing services. When you first bought your house, you probably never thought about cleaning your home's exterior surfaces, let alone seen it as necessary. Few homeowners invest in regularly scheduled exterior cleaning, but the ones that do enjoy increased property value and energy savings.
If you're ready to start enjoying a beautiful home exterior, call Rent A Husband LLC! We are dedicated to becoming the leading power washing company in Hackensack, and we want to include you in our journey. We take pride in our work and our staff, and we are committed to satisfying every customer 100%. Owning a home is a full-time job that can be incredibly stressful, so let us take the stress of exterior cleaning off your plate.
Our House Power Washing Services Are Essential For Your Hackensack Home
If you're interested in selling your home in the future, enhancing your exteriors should be at the top of your to-do list. Stains and organic growth on your siding and roof distract prospective buyers from the beauty of your home and can leave them uninterested before they even step inside. Clean exteriors give visitors a positive first impression and boost your chance of a faster sale for better value.
Make your home stand out to buyers for all the right reasons and let Rent A Husband LLC handle your house power washing needs. Our washing methods deliver a thorough clean without causing damage to your more delicate exteriors, like vinyl or wood. We'll have your home sparkling from top to bottom in no time and ready to wow guests at your open house!
Hackensack Homeowners Need Our Gutter Cleaning
The professionals at Rent A Husband LLC will help keep your gutters in Hackensack maintained and in working order with gutter cleaning. Your home was a huge investment that you want to take care of with all kinds of cleaning services, from roof cleaning to house washing and more. Perhaps you've never considered gutters as a culprit for decreasing your property's value, but they can if they aren't funneling water away from your home. A debris-filled gutter system can lead to the following problems:
Block water from escaping
Weight can collapse and crack them
Create gaps that trap water and can damage roofs and other exterior surfaces of
Your home or building
Attract rodents and insects
Promote mold and mildew growth
Keeping your gutters maintained annually with professional gutter cleaning will help keep your home investment protected. Not only can we remove debris from your gutter, but we'll clean their exteriors, too.
Reviews & Testimonials on Rent A Husband LLC in Hackensack, NJ
There are currently no reviews or testimonials, check back soon!
Looking for a Mahwah and Bergen County Power Washing Contractor?