Rent A Husband LLC Is Upper Saddle River's Trusted Power Washing Services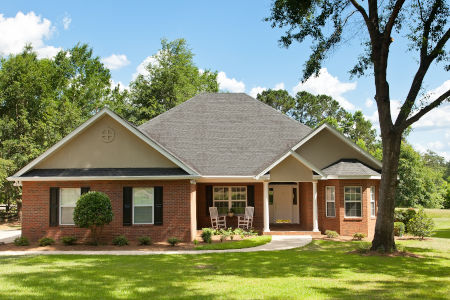 When it comes to high-quality power washing services in Upper Saddle River, savvy homeowners know that Rent A Husband LLC is the name you can depend on. As the premier pressure washing pros serving the area, our team of skilled professionals has the experience and expertise necessary to help you keep your home protected from harm and look its best year after year. We are prepared and willing to handle any and all of your exterior cleaning needs, no matter how complex they might be. Whether you're in need of pool and patio washing to ensure your backyard spaces are safe for summer or deck refinishing to boost your yard's curb appeal, our team of skilled professionals can get the job done.
If you have any questions about our full line of high-quality power washing services or if you would like to get an estimate for your next project in Upper Saddle River, call us today. Our team of experts is always standing by and would be happy to talk with you about your property's specific exterior cleaning needs.
House Power Washing Is Essential For The Health Of Your Upper Saddle River Property
The elements can take a toll on the exteriors of your home in Upper Saddle River. A myriad of environmental conditions, from rain to UV rays, can lead to dull, weathered-looking surfaces that may even become susceptible to mold and mildew growth. House power washing services from Rent A Husband LLC can restore the luster of your exterior surfaces, reversing the damage caused by weathering and eliminating invasive organisms.
House washing offers your Upper Saddle River home a number of benefits, including:
Cleaning and sanitizing outdoor living spaces
Elevating curb appeal
Extending the life of exterior surfaces
Enhancing your property values
House power washing is an affordable way to increase your entire property's curb appeal and can save you money versus more expensive renovations and remodeling. This service thoroughly cleans the toughest pollutants from your porous surfaces, preventing the harmful penetration of dangerous organisms like mildew, bacteria, and mold which can make their way into your home. When you call in the pros at Rent A Husband LLC, your home will have a brilliant shine that only our expert touch can bring.
Your Upper Saddle River Home Needs Gutter Cleaning
Gutter cleaning services from a power washing pro like us will keep your gutters flowing freely and prevent breaches, leaks, and overflows at your Upper Saddle River home. Twigs, mud, vegetation, and other organic debris can collect on the insides of your gutters, causing backups in the system. When backups occur, they not only slow the flow of water, they can also lead to breaches in your gutter system, infestations of invasive pests, and even cause water to divert and soak into your roof, soffits and fascia, and substructure. Water damage, if left untreated, can lead to rot and structural issues that are expensive to repair. Protect your investment with a visit from the area's gutter cleaning experts at Rent A Husband LLC.
Reviews & Testimonials on Rent A Husband LLC in Upper Saddle River, NJ
There are currently no reviews or testimonials, check back soon!
Looking for a Mahwah and Bergen County Power Washing Contractor?