#1 Power Washing Services In Ridgewood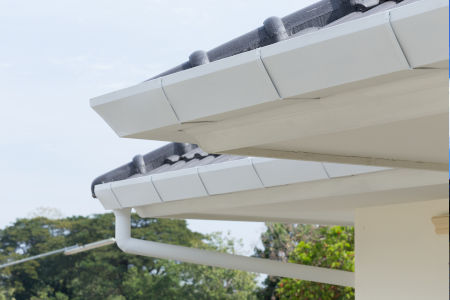 If you're looking for professional power washing in Ridgewood, then it's smart to call on Rent A Husband LLC. We offer professional power washing services for all your commercial and residential needs. Our experts are trained to ensure you're getting the best pressure washing for your unique outdoor cleaning project.
Our pressure washing experts are available to help with all your exterior cleaning projects, including things like:
Trex/composite deck washing
Gutter cleaning
Roof cleaning
Snow plowing
Pool and patio washing
And more
We use only the best pressure washing practices in our cleaning services, which means we know that sometimes, high pressure isn't the best option for your project. That's why we're also trained in low-pressure soft washing for all your exterior cleaning needs. No matter what kind of power washing you need to be done in Ridgewood, our experts are here to help.
Gutter Cleaning Ridgewood
Your gutters in Ridgewood move runoff water away from your home so the water doesn't get into the walls or crack your foundation. Your gutters work throughout the year to keep your home safe, and it's essential that you keep up with them through regular gutter cleaning work. This service keeps your gutters in the best shape possible for as long as possible. Without regular gutter cleaning, dirt and grime will build up on the interior and exterior of your gutters. This dirt and grime can cause the materials of your gutters to deteriorate and result in rusting, cracking, and breakage. A professional gutter cleaning doesn't just clean away clogging; it cleans away caustic materials that build up on your gutters, too.
Ridgewood House Power Washing
Many responsibilities are associated with owning a home in Ridgewood, and scheduling house power washing is one of them. The good news is all you have to do is make the call to Rent A Husband LLC, and then you can kick back, relax, and let us handle the job.
The first thing people think of when they think of house power washing is how it will improve the curb appeal. While that's certainly a benefit and an excellent reason to schedule this essential service, it's not the only advantage. Other benefits that come along with house power washing include:
Prevents repair needs
Primes for painting or staining
Increases property value
Safeguards against triggers for asthma/allergies
It's important to note that you should never attempt house power washing as a DIY project. This is a job that's most certainly best left to trained and experienced pros who have the equipment to complete the job proficiently and efficiently.
Latest Projects in Ridgewood, NJ
Patio Power Washing in Ridgewood, NJ Ridgewood Patio Power Washing Project Gallery […]
Reviews & Testimonials on Rent A Husband LLC in Ridgewood, NJ
There are currently no reviews or testimonials, check back soon!
Looking for a Mahwah and Bergen County Power Washing Contractor?