Pool Deck Cleaning & Patio Washing For Properly Maintained Mahwah Outdoor Living Spaces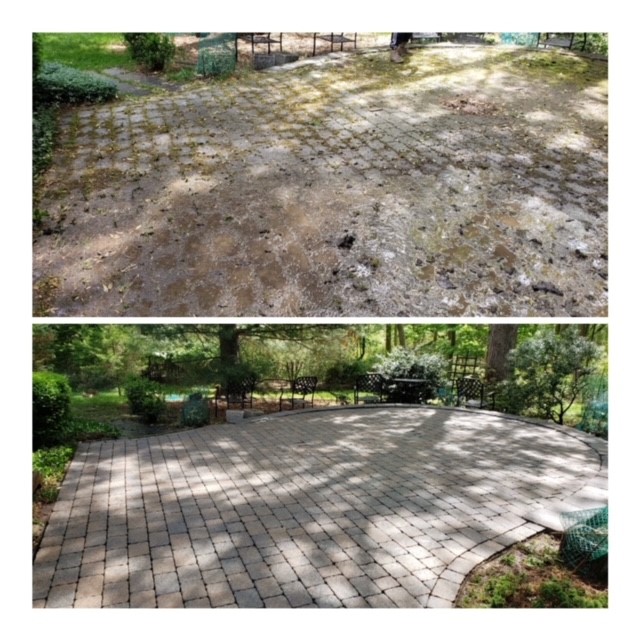 For homeowners in Mahwah who are in need of a reliable pool & patio washing service, Rent A Husband LLC is the local company you can trust. There's nothing quite as relaxing as enjoying beautiful summer weather from the comfort of your patio or watching the kids play in the pool. However, over time, your patio and pool deck surfaces can start to build up all kinds of dirt and grime due to elements like rain and humidity. Before long, you'll notice vegetation such as moss or weeds growing in between floorboards or pavers. Bug nests can appear in dark corners or underneath furniture. Fungus and mold can make their way onto other surfaces and eventually take over a good section of your patio. That's why you should get ahead of the curve by hiring the professionals at Rent A Husband LLC to come to take care of pool & patio washing before it's too late.
Pool Deck Cleaning Professionals
We know that being eco-friendly is important when it comes to dealing with your pool. While chemicals and detergents are useful for removing stains and debris from your concrete deck, they could end up damaging your landscaping, contaminating your pool water, or creating an unsafe environment for your loved ones. The good news is that at Rent A Husband LLC, we use the most environmentally conscious cleaning solutions available on the market that will keep your swimming pool and your property contaminant-free. Contact us today if you want to experience the safest power washing for Mahwah with our pool & patio washing service.
Have A More Attractive Home With Cleaner Outdoor Spaces
Your pool and patio areas are an extension of your interiors, serving as gathering places for family and friends to relax, share meals, and reconnect. To maintain its inviting appeal, composite deck washing, deck refinishing, and pool & patio washing services should be routine. The team at Rent A Husband LLC wants to be your regular exterior cleaning contractors!
Our pool and patio washing services will actually restore your hardscapes to like-new condition. They will also improve the quality and functionality of these spaces so that they're safer, healthier, and more durable. With proper care, your patio can last—and look good—for decades! Annual professional cleaning affords these benefits:
Eliminates stains
Gets rid of dirt, mold, mildew, pollen, and other contaminants
Helps to identify and fix problems
Improves curb appeal and property value
Makes your outdoor spaces feel more welcoming
Latest Pool & Patio Washing Projects
Patio Power Washing in Ridgewood, NJ Ridgewood Patio Power Washing Project Gallery […]
Looking for a Mahwah and Bergen County Power Washing Contractor?