Montvale's Leading Power Washing Services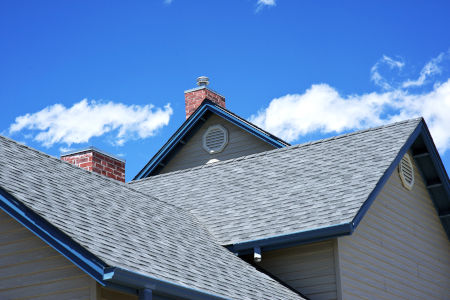 Rent A Husband LLC is the local power washing company serving Montvale. We take our jobs and your home's health and safety very seriously. Let us make your home shine by offering drastic results and exceptional customer service. We strive to focus on maintaining your home, so you and your family don't have to. Take the stress out of pressure washing and let your Montvale power washing company restore your home for you!
Power washing is the perfect solution for all of your exterior cleaning needs. Whether it's power washing or soft washing, these services are the key to keeping your home clean and sturdy on the outside. At Rent A Husband LLC, we offer:
Deck refinishing
Roof cleaning
Snow plowings
And more!
Why Invest In Gutter Cleaning For Your Home In Montvale?
The gutter system of your Montvale home is there to reroute rainwater and runoff away from your home's foundation and landscaping. Usually, this means there are a series of spouts that move water where it needs to go. Investing in regular gutter cleaning is important because if your gutter system clogs or overflows, the water could soak your foundation and do significant damage to your entire home. That pooled water can also seep into your basements and build up mold and mildew in your lower walls. By cleaning the inside and outside of your gutters with a professional gutter cleaning from a pressure washing company like Rent A Husband LLC, you're protecting your home and keeping your gutters in the best shape possible.
Montvale's Top-Rated Team Performing House Power Washing
When it comes to house power washing, our team employs the use of different techniques and methods to ensure we make every inch of your home look its best. Conventional pressure washing strategies are too rough for the more delicate surfaces, such as vinyl siding, shingles, or screens. That's why we also utilize another method known as soft washing.
Soft washing involves low water pressure combined it special detergents and soaps o clean instead of high-pressure water alone. This mixture allows us to remove dirt and grime from softer areas without worrying about harming the surfaces underneath. Don't worry, we only use approved eco-friendly detergents that only affect dirt and grime, and that won't negatively impact you, your home, or the environment.
If you're interested in finding out more about house power washing or any of the other power washing services we offer, please contact Rent A Husband LLC sooner rather than later. A helpful representative will be ready to take your call and address your questions, comments, or concerns.
Reviews & Testimonials on Rent A Husband LLC in Montvale, NJ
There are currently no reviews or testimonials, check back soon!
Looking for a Mahwah and Bergen County Power Washing Contractor?