3 Reasons You Should Get Your Home a Professional Pressure Washing This Summer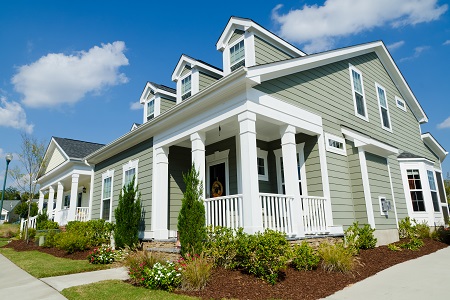 Now that the summer home improvement season has really started to pick up, many homeowners are finding themselves in a position where they have limited time and resources to get the many different home improvement projects they need done, and wind up having to pick and choose as to which projects take priority, and which projects can likely be put on hold for the time being. When making these kinds of decisions, it is always a good idea to prioritize those projects that are going to provide you with a noticeable benefit to the overall condition, function, and beauty of your home, and investing in a professional pressure washing for your home's exterior is a great way to check all three of those boxes. As it turns out, summer is the ideal time for pressure washing the exterior of your home, and to help highlight just a few of the many reasons that make that the case, our team of skilled professionals has taken the time to put together this short list that we hope you will read through and enjoy. After reading, we hope you will give our team of pressure washing professionals a call and let us help you schedule your appointment for your home's next professional cleaning.
The Weather Is Perfect
When it comes to any kind of outdoor work, the weather is always going to be one of the most important determining factors, and as it so happens, the weather during the summer months is absolutely perfect when it comes to pressure washing. With the warmer temperatures and the longer days, our team of professionals can tackle larger jobs without having to split them up, and any water that is leftover is able to dry up quickly and reduce the likelihood of mold or mildew forming on your home's exterior as a result.
Longer Lasting Results
With the constant showers of the spring months behind us now, the summer months tend to be a bit drier. While this might be an issue for your lawn, it usually means that any kind of pressure washing you have done to your home's exterior is going to provide you with longer lasting results. This means that you will be able to enjoy your clean home exterior for longer than you would likely be able to during other months of the year, which can be very helpful in keeping your home looking its best for your upcoming cookouts or for when you go to list your home for sale later this summer as the real estate season really starts to pick up steam.
Eliminate Mold & Mildew
Because spring generally brings a lot of moisture and heat with it, many homeowners tend to find that the exterior surfaces of their home has started to take on a bit of mold and mildew growth as we come into summer. While these growths can no doubt make the exterior of your home look dingy and disgusting, they can also damage your home's exterior surfaces over time if they aren't removed. With a professional pressure washing for your home's exterior this summer, you can remove these potentially harmful contaminants once and for all, helping to keep your home looking its best and protecting it from harm.
Looking for a Mahwah and Bergen County Power Washing Contractor?