3 Ways To Choose The Power Washing Company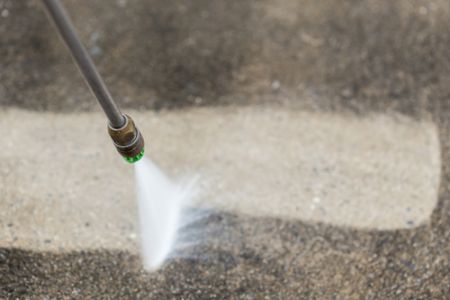 The biggest responsibility you have as a homeowner is taking care of it, but the real struggle can be finding the right professional power washing company to hire to do the exterior cleaning work it takes to keep a home in good shape. No one can care for your home the way that you do, but anyone you hire for services should come pretty close. Even the team you bring on for your power washing needs to be committed to excellence.
The goal of any professional power washing company is to provide a safe but effective exterior cleaning service without taking risks. Causing repair issues to your home or cleaning it with the wrong techniques shouldn't be considered acceptable collateral damage just to get it clean on the outside. If you want to know the right ways to pick a power washing company fit to clean your home in Mahwah, keep reading.
Before hiring a self-proclaimed pro to take care of a job like house power washing or deck refinishing, you have to start by finding a company worthy of your business. These tips for finding the best power washing company may surprise you, but you can bet they're practical:
Don't Choose By Price Alone
It's become a common misconception that the goal of shopping around for anything is about finding the lowest price possible. But when you make decisions based on this, you get what you pay for, so is cheap really the ultimate objective? Instead, seek out good value through high-quality service priced reasonably, and you'll end up with high-quality cleaning with an affordable price tag.
License & Insurance Are Musts
A friend of a friend who has a cousin who runs a power washing company on the side of his day job isn't the way to go when you want high-quality exterior cleaning services for your home. If you want to get trustworthy work done on your biggest investment (your home), you need an established local company with a good reputation. Above all else, licensure and insurance must be in place to protect you, your property, and the company itself.
Ask People You Know for Referrals
Picking a power washing company when you have no evidence of their expertise or services can be a risk. Who better to trust with this information than people you know who have first-hand experiences with a local company? Ask your friends, neighbors, and even co-workers about who they used and trusted with their pressure washing services and how they felt about the outcome of the job. When you get good referrals from reliable sources, you'll know you're getting quality work.
Making Good Choices About Pressure Washing
There are multiple reasons why Rent A Husband LLC has earned the flawless reputation we have. We go above and beyond to provide exceptional cleaning services for our customers in Mahwah. We love to work with our customers in helping restore, beautify, and protect their properties. There's no reason to settle for anything but the best when it comes to cleaning your exterior surfaces. Don't hesitate to schedule your free consultation with us today. Call us now, and you'll be on your way to the best power washing the area has to offer.
Looking for a Mahwah and Bergen County Power Washing Contractor?