Benefits Of Soft Washing For Your Home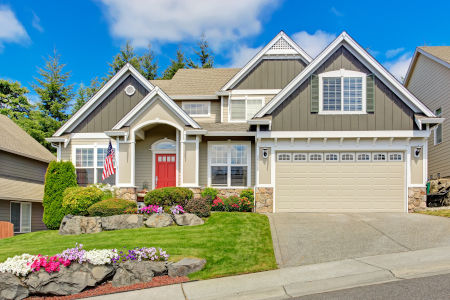 If you ask one hundred people what power washing is, chances are most of them will have at least a loose idea of what that entails. Ask a hundred people about what soft washing is, however, and you'll more than likely get a bunch of folks scratching their heads. This result shouldn't be too surprising for anyone who isn't very familiar with the power washing industry, but understanding what soft washing is and what it's used for can be extremely helpful to people who own a home in Mahwah. Keep reading this blog from Rent A Husband LLC to learn more about soft washing and how it can benefit your home!
What Is Soft Washing?
Power washing has been around for a long time now, and since its invention, it has been the choice way to clean countless types of surfaces on and around homes and businesses alike. Over time though, people started to notice that when applied to clean up certain areas, power washing ended up doing more harm than good. Thankfully, light bulbs began to go off in people's heads, and it wasn't long before the process of innovation gave birth to a new method of cleaning-- soft washing.
In simple terms, soft washing is a form of power washing that dials back the pressure of water sprayed to a large degree and uses a more potent mixture of industrial-grade cleaning solutions. Soft washing often also uses higher water temperature and different attachments such as nozzles to spray the resulting foam over a broader range of surface areas. This cleansing foam breaks down invasive substances like mold and mildew in a short time, and in turn, gets gently rinsed away for a safe, deep clean.
The Remarkable Results Of Soft Washing
For delicate surfaces such as house siding, regular power washing just isn't safe. High-pressure washing can blast away and chip individual siding, or in some cases, even dislodge them completely. Power washing can also force water and grime to areas where they don't belong, resulting in further cleanup being necessary or, if not cleaned up, costly water intrusion and damage. A professional pressure washing company such as Rent A Husband LLC will know better than to use power washing on certain surfaces. Soft washing is the best way to perform tasks such as house power washing, and not only does soft washing do a fantastic job of cleaning, but it also won't leave you with an expensive repair bill.
Soft washing specialists use eco-friendly cleaning solutions that won't be harmful to your family or pets and won't damage your lawn or landscaping. The cleaning chemicals used are gentle enough for your environment but extremely powerful when it comes to loosening up any attaching contaminants that you have on your exterior surfaces. When used correctly by trained professionals, soft washing will give your surface areas an astonishing clean that will last a long time.
Looking for a Mahwah and Bergen County Power Washing Contractor?