Have You Cleaned Out Your Upper Saddle River Gutters Lately?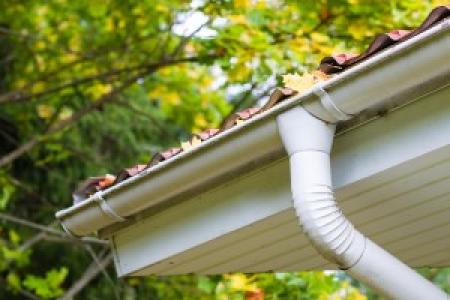 There is probably a long list of things you would rather think about as opposed to gutter cleaning in your Upper Saddle River home. But that right there is part of the problem. The average homeowner gives little to no thought each year about getting their gutters cleaned out and that is where problems start to happen.
Your gutters are part of an essential system that helps move water and debris away from your home. This helps prevent damage that would otherwise be caused by mold and rot. But all of this only works if the gutters are in proper working order, which means clean. Not only will your gutters stop working correctly, they can actually have the reverse effect by causing damage to your home instead of helping to prevent it.
Top Reasons to Keep Them Clean
So what exactly would happen to your home if you kept ignoring the fact that you need to have your gutters professionally cleaned? For one thing, you could end up with water damage. At the very least this means mildew and mold. At the very worst this could mean black mold and rot. This can eventually weaken and damage walls and foundation, compromising the very structure of your home.
For another thing, you want to continue to eliminate pests. Standing water is a hang out and breeding haven for pests like mosquitoes. Keep your family safe from the threat of ailments like West Nile Virus by eliminating the perfect home for the mosquitoes that carry it. So now that you know some of the impact clogged gutters could have on your home, it is time to think about hiring a pro.
Why Go Pro?
The point of finally tackling the gutter cleaning job is not to convince you to waste your only day off balancing on a wet and slippery ladder trying to blindly scoop leaves out of your gutters. It is more about realizing the importance of letting a trained and experienced professional get the job done. For one thing it's downright dangerous.
For another, you are not going to do nearly as decent a job as a professional, so what's the point of doing it at all? For over two decades now Rent A Husband has been the team to trust in for this exact type of service work. Let our Mahwah power washing professionals help you with your Upper Saddle River gutter cleaning so you don't have to. The miniscule investment you make to get the job done will ensure another year of free flowing gutters without you lifting a finger.
Looking for a Mahwah and Bergen County Power Washing Contractor?