Importance of Mahwah Deck Cleaning & Staining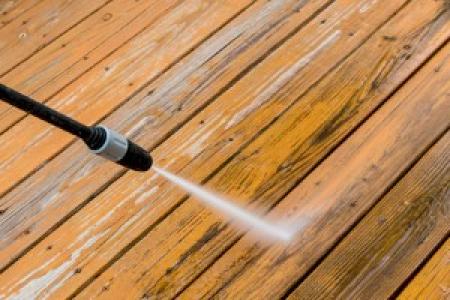 There is a lot more to taking care of your Mahwah Deck Cleaning & Staining than just wanting it to look clean. In addition to improving the appearance this is also essential for preventing further damage from happening. Your deck is the ideal outdoor living and entertaining space where you and your family make memories all summer long.
How many summers that is depends on the amount of care you invest in your deck. And the amount of wear and tear your deck gets directly impacts the frequency with which you should be taking care of cleaning and staining it. But one thing is for certain, you cannot expect to have years of use with investing some basic care into it.
The Basics
At the very least you should be taking care of annual cleaning. Some people prefer to do this in mid-spring as they prepare to use their outdoor patio space. Others prefer to take care of annual cleaning following the close of the season in late fall. If you really want to take care of this investment, you can consider performing a professional cleaning at both times.
Keep in mind the trick to a successful cleaning is all about the quality of the work. For instance, if you try to simply rent a pressure washer and take care of it yourself then you are not going to have the high level of cleanliness you need. Nor will you have the results you want if you hire a professional who doesn't bother to take care of the wood the way he or she should.
Taking care of minor repairs as opposed to just cleaning the surface makes all the difference. If your professional power washer neglects to make sure the deck is in good shape they could actually end up doing more harm than good. Letting water at high velocity get into damaged wood can actually lead to rot.
Other Things to Know
If you are planning on staining and sealing your deck make sure you have it cleaned first. The last thing you want to do is end up sealing in dirt or mildew. It will look unsightly and can lead to problems like rot. At Rent A Husband we know what it takes to get the job done the right way. With over two decades of hands on experience we take this line of work very seriously.
It is important to us, as a local Mahwah Power Washing Contractor, to make sure you and your family have your deck in tip-top shape just in time for summer. So contact us today so we can get started.
Looking for a Mahwah and Bergen County Power Washing Contractor?