Top 5 Benefits of Hiring a Professional for Snow Plowing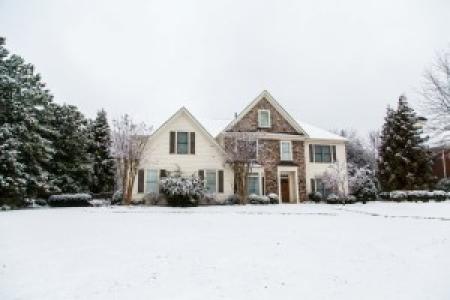 One of the most important contacts every local homeowner and business owner needs is a reliable snow plowing company. You just can't get through a Mahwah area winter without the use of a snow removal company.
The real trick is having a professional in mind before winter weather turns bad, instead of trying to find the right one in the middle of the first big storm. Do your research ahead of time, and you'll already know who you want to hire for snowy weather, probably even have already screened and met them. It's a mistake to think that all snow plow companies are created equally. Without proper research, you'll quickly learn the hard way just how incorrect that is.
Advantages of Having a Professional Snow Plow Company
Aside from dreaming of a white Christmas, snow is really nothing more than a hassle. As pretty as it can be, it makes roadways and sidewalks dangerous.
In the same way you'll need someone to take care of roof cleaning to maintain your rooftop, you'll need professional snow removal to keep your house and roadways safe.
You'll need to call in an expert because:
You don't have to buy or learn about heavy equipment yourself. Leave this to the trained and experienced pros who already have the necessary equipment. At Rent A Husband, we stay current with the latest machinery to make the work safer and more effective.
There's no need to risk personal injury. One of the leading causes of ER visits in the winter can be linked to shoveling snow. From back strain to potentially lethal heart attacks, it's just not worth the risk.
No more morning stress! Well, at least, no additional morning stress. There's nothing more frustrating than finding out your morning is going to start with snow removal before you can even think about getting your car out and heading to work.
Professionals with the right training and equipment can also get the job done quicker. Why waste hours when it will take us a fraction of the time and produce better results.
For both your home and your commercial business, keeping the pathways for foot traffic clear will help reduce the chances of you being held liable in the event of an accident or a slip-and-fall incident.
Finding Your Pro
Smart locals who have done their research already know that Rent A Husband is the name to trust for this type of work. We're dedicated to offering each customer the best level of service that's possible. Before you even need us, call us to set up service for snow plowing in Mahwah.
Looking for a Mahwah and Bergen County Power Washing Contractor?