What Goes Into the Process of Choosing a Color for Your Montvale Deck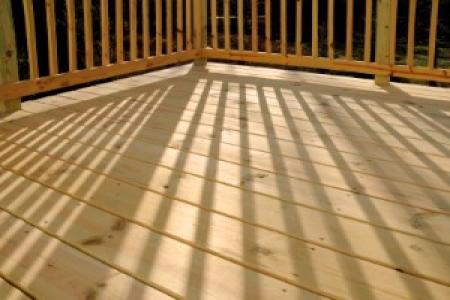 Having a custom deck for your Montvale home is a wonderful way to make use of an outdoor living space. This is a place where you and your loved ones will make memories you will cherish for a lifetime. Not to mention, this also adds to the property value of your home making it a wise investment and not a frivolous expense.
Yet, few people realize how much goes into the decision making process of details about your deck. Even if your deck is older and you are ready to change the look, or just preserve it, you have the opportunity to make choices. Wood decks can be painted or stained and can be transformed into a wide assortment of colors and looks.
If you are unsure, ultimately, about the look that you want to create, make it a point to partner with a skilled expert who can offer guidance. Even if you already have your heart set on a particular paint or stain, let an industry expert provide you with information that could help you finalize the decision. Quality deck work can help prolong the lifespan of your decking, and the right color will help you love it, for years to come.
Selecting the Right Finish for Your Deck
There are a lot of factors to consider, when choosing the right paint or stain for your decking. In fact, just making the choice between paint or stain is one of the first steps in the process. In order to become an informed consumer and savvy homeowner, consider these tidbits:
Keep it Cohesive!
Your deck is not a stand alone feature. It is meant to blend with your house, as well as your landscaping. The choices you even consider should factor this into the equation. The last thing you want is for your deck to become the focal point of your property, because the color clash draws attention.
Consider the Wood
All wood grain is naturally beautiful. Do you want to enhance that or cover it up? There is no wrong answer, it is a matter of personal preference. However, if you spend a fair amount on a certain type of wood known for its visual aesthetics, make a choice that highlights that.
What Do You Love?
At the end of the day, you should also simply choose something that you love. That probably doesn't mean choosing blue just because it is your favorite color. However, it could mean making a choice that provides you with the look you want and allows you the ability to add plants that will work well with it, including blue blooms.
Don't Be Easily Influenced
Too often, color choices are made based on a current trend. Or, it could be your current mood. Think long term. Re-staining or painting your deck is not as easy as painting over a wall color. It is easier to go safer with a more neutral hue than to go bold and wild and regret it.
The Best in Expert Service
As previously mentioned, you can get the advice that you need for picking a color by picking the right professional. For close to three decades now, our team here at Rent A Husband LLC has been taking care of local clients, offering wide variety of essential services. Not only do we offer tasks like deck painting and staining, we provide the finest results possible.
Addressing your need for staining or painting your deck will do more than just beautify it. For one thing, this enhances the quality and performance, adding to the value of your deck, as well as your home. This new level of sealant will also ensure that it is ready for any weather and years of wear and tear.
We take great pride in all the work that we do and look forward to working with you. Never settle for inferior quality, when it comes to this, or any aspect of your home.
Looking for a Mahwah and Bergen County Power Washing Contractor?