What's The Difference Between Power Washing & Soft Washing? Answered!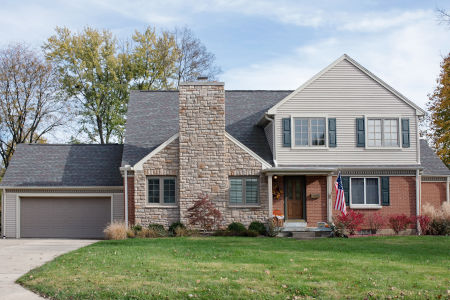 As a consumer, as well as a homeowner, it can feel daunting when faced with options like power washing compared to soft washing. You might see the phrases and wonder if they're the same, and if not, what are the differences? Which one should you be scheduling to clean the exterior of your Mahwah home? The first step is to make sure you're working with the ideal team of experts who can provide you with the feedback you need to make the right decision. Here at Rent A Husband LLC, we've put together this article for anyone who wants to know the differences between power washing and soft washing so you can make an informed choice about which service you need!
What Is Power Washing?
Power washing, sometimes called pressure washing, is the process of using highly pressurized blasts of water from a specialized washing machine to clean many of the surfaces around your property. Power washing can be a highly effective way to remove many of the common contaminants found on the exterior surfaces of your home, including dirt, grime, mold, mildew, and even algae. This method is often used to clean most hardscapes on and around your property, such as:
Sidewalks
Driveways
Patios
Building exteriors
Parking lots
Power washing is the perfect technique for durable surfaces and materials that require a thorough cleaning service without concern for potential damage. Because it's the more fragile materials that you have to be concerned about! That's also why you don't work with a company that uses the same approach to cleaning all exterior surfaces. It's unwise to hire a so-called industry pro who intends to use the same power washing technique on concrete and apply it to your windows.
What Is Soft Washing?
You can probably assume what the difference will be between power washing and soft washing-- it's right there in the name! As the term implies, the soft washing approach is a gentler cleaning method, and that makes it suitable for surfaces that power washing is too harsh for. Some places around your home where soft washing works better include:
Aged gutters
Vinyl siding
Cedarwood shakes
Stucco
Softwood decks or fencing
While power washing relies on high-pressure, concentrated water to clean, soft washing uses cleaning solutions and lower or no pressure at all. It's standard practice to use a cleaning agent that's biodegradable, making the process greener, too. Soft washing is known as a safe but effective alternative to power washing, used in services like window cleaning and house washing. You may request this service as opposed to the other styles of exterior washing, but the professional you work with should offer this as an option.
Depending on the service you're requesting, your exterior cleaning pro should suggest which cleaning method between power washing and soft washing is best to use. That's why Rent A Husband LLC is the professional to rely on for this type of service. Call today and be on your way to the right kind of service and clean from your Mahwah power washing experts.
Looking for a Mahwah and Bergen County Power Washing Contractor?