Your Closter's Leader in Power Washing Services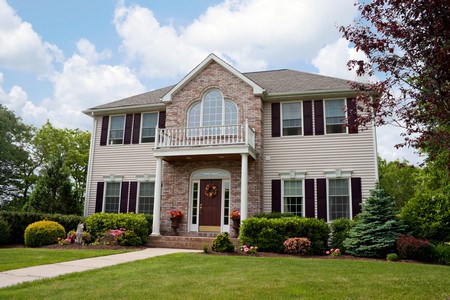 Closter's leading choice in power washing services, Rent A Husband LLC is here to handle all of your outdoor cleaning needs. Our experts are here to help with a variety of services, including:
House Washing
Gutter Cleaning
Deck Refinishing
Our technicians are highly trained in power washing and soft washing methods to ensure that you're receiving the best cleaning possible for your Closter home. Whether you want a full cleaning of your outdoor living space in Closter or an expert gutter cleaning, we are here to help.
To learn more about the services Rent A Husband LLC offers in Closter, NJ, call 201-954-1448 or complete our online request form to speak to our power washing experts.
Power Washing vs. Soft Washing Techniques for Your Closter Home
The experts at Rent A Husband LLC are trained in both power washing and soft washing techniques. But how do you know which method is perfect for your cleaning project? And what is the difference between these two techniques anyway?
Power washing is a cleaning method that employs high-energy water spray that cleans off your surfaces. energy washing machines are able to generate water powers of 750 - 30,000 psi. These machines make use of 2-4 high-energy jets on a rotating bar that swivel while the water is moving. There are specialized tips used on power washing machines for exceptional cleaning projects.
The process of power washing can be damaging to more fragile surfaces and should be used for things that are made of harder materials, like concrete or hardwood decks.
Unlike power washing, soft washing can be used on softer materials like shingles and siding without the danger of damaging these materials. Soft washing uses a chemical wash to break down dirt and grime before a lower power spray is applied to clean away dirt and sanitize the area.
The water power used for soft washing is between 40-80 psi, which is much lower than power washing machines. The solution that is sprayed out of these machines is a combination of water and bleach that ensures surfaces are both washed and sanitized.
The chemicals used in soft washing are all eco-friendly and biodegradable, which makes this a great option for the environment as well as your home.
The best way to figure out which technique to use on your cleaning project is to employ a professional power washing company. Professional power washing companies have their technicians go through the training process where they learn how to use power washing and soft washing equipment and professional techniques. A power washing expert will be able to help you identify what cleaning option is best for your cleaning project.
To set up an appointment with the power washing specialists at Rent A Husband LLC, give us a call today. We're present to help you with all your Closter outdoor cleaning projects, and we can perform the best cleaning option for your project.
Reviews & Testimonials on Rent A Husband LLC in Closter, NJ
There are currently no reviews or testimonials, check back soon!
Looking for a Mahwah and Bergen County Power Washing Contractor?