Rent A Husband LLC: Cresskill's Premier Choice in Power Washing Services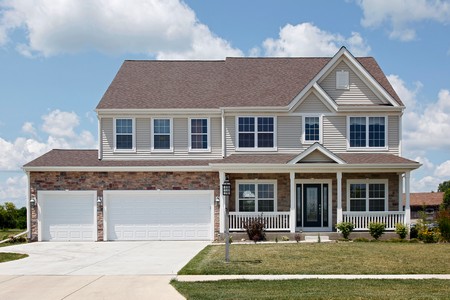 Are you looking for professional power washing in Cresskill, NJ? The power washing experts at Rent A Husband LLC are here to help you with all your outdoor cleaning projects.
If you're thinking about scheduling a house washing for your Cresskill home, look no further. The professionals at Rent A Husband LLC are thoroughly trained in both power washing and soft washing techniques. We can do a variety of services from house washing to roof cleaning for your Cresskill home.
To set up an appointment with Cresskill's premier power washing service, call 201-954-1448 or complete our online request form today.
Why Choose Soft Washing for Your Cresskill Home?
Soft washing is a delicate procedure that mixes eco-friendly, biodegradable chemical washes with a water-bleach combination to make certain the cleanliness of your home. Soft washing is more gentle than the strength of power washing and could shield your siding from cracks and breakage that power washing can cause.
To start, soft washing employs a chemical wash that is sprayed on your home. These chemicals are eco-friendly and biodegradable, which means you don't have to worry about your family or your lawn when employing a house washing service.
The chemicals used in this part of the soft washing service break down dirt, grime, mold, mildew, and algae. The best thing about this service is that the chemicals utilized in this portion of your house washing get into the hard-to-reach places between siding to make sure you're getting a thorough clean.
Once the chemicals are finished working on your home, a water-bleach mixture is applied to your roof to clean off the remaining chemicals and the dirt left behind. This mixture also helps to sanitize your roof to ensure the continued maintenance of your home.
The top benefit of soft washing your home is that soft washing is an excellent way to save money in the long run. Not only are you cleaning away dirt and grime, but you're also cleaning away corrosive contaminants that breakthrough your siding in the long run. These contaminants left untreated will lead to costly repairs in the future that you can avoid with a yearly house washing.
Another fantastic benefit of house washing is this technique increases the curb appeal of your home. If you propose to sell your own home in the near future, making an investment in a house washing service will enhance your ability of the sale. A clean, well-maintained home will sell more quickly than other homes in the neighborhood.
The maintenance of your home is an important decision. Routine house washing is the best way to maintain your most important investment. To learn more about house washing and how the experts at Rent A Husband LLC can help increase the curb appeal of your Cresskill home, call us today.
Reviews & Testimonials on Rent A Husband LLC in Cresskill, NJ
There are currently no reviews or testimonials, check back soon!
Looking for a Mahwah and Bergen County Power Washing Contractor?