Rent A Husband LLC: Emerson's Premier In Power Washing Services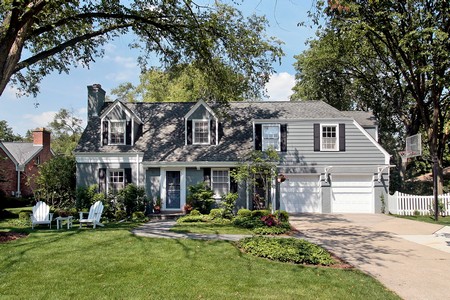 you looking for professional power washing for your exterior cleaning projects in Emerson? Rent A Husband LLC offers power washing for both commercial and residential cleaning throughout the Emerson area. No matter what type of exterior cleaning project is, our power washing experts can handle the job.
We are here to ensure you're getting the best power washing options you need for your Emerson cleaning project. We provide two major cleaning options:
Power washing is perfect for all your stronger surface materials, including hardwood, brick, and concrete. If you have been searching for help with professional concrete cleaning or deck cleaning, our top power washing service is for you.
However, not every cleaning project requires such strong water pressure. That's why we also offer low-pressure washing options for more fragile materials, such as siding, shingling, and softwoods.
To ensure you're getting the best cleaning option for your Emerson property, we don't just offer professional power washing. We also offer sealing for your deck, patio, concrete, and driveway to ensure your surfaces are protected no matter the season.
If you're ready to set up an appointment with the Emerson power washing experts, call Rent A Husband LLC at 201-954-1448 or complete our online request form today.
Why Invest in Professional Deck Cleaning and Sealing in Emerson?
Investing in professional deck cleaning and sealing for your Emerson properties might seem like a large project. However, when you're working with a professional company, the weight of choosing the best options for your property is taken off your shoulders.
Professional power washing contractors like Rent A Husband LLC assess each deck cleaning and sealing project individually to ensure you're getting the best options for your properties.
A professional deck cleaning service cleans away dirt, grime, and debris that builds up over time on your deck to ensure you have a clean, relaxing area for your outdoor living space. By sealing your deck after every seasonal deck cleaning, you're extending the time between each cleaning.
Not only does sealing protect your deck from the contaminants that build up on your surfaces throughout the year, but it also protects against damage done by constant exposure to the elements. Seasonal deck cleaning and sealing ensure that your deck is in the best shape possible throughout the year.
Working with a local, professional power washing company for your deck cleaning and sealing project in Emerson ensures your deck is in the best hands possible. The experts at Rent A Husband LLC work in Emerson year-round. Our power washing professionals know exactly how to take care of your deck no matter the season. Set up an appointment with our experts today to get a deck cleaning and sealing before the cold weather hits to ensure your deck is protected throughout the winter months.
Reviews & Testimonials on Rent A Husband LLC in Emerson, NJ
There are currently no reviews or testimonials, check back soon!
Looking for a Mahwah and Bergen County Power Washing Contractor?