Harrington Park, NJ's Leader of Choice in Power Washing Services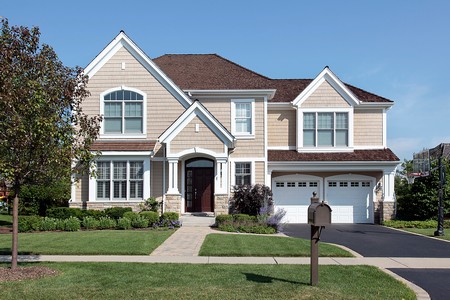 Rent A Husband LLC is Harrington Park, NJ's leader in power washing services. Our power washing experts are trained in both power washing and soft washing services to ensure you get the best clean possible for your Harrington Park, NJ property.
If you are considering making an investment in house washing or roof cleaning for your Harrington Park, NJ home, we are the top option. We are determined to make sure you get the best service in New Jersey.
Are you ready to invest in your outdoor cleaning project? Call Rent A Husband LLC today at 201-954-1448 or complete our online request form to set up an appointment today.
Don't Power Wash Without Pro Training, Call Harrington Park, NJ's Power Washing Professionals
Power washing without training is a dangerous, unnecessary risk. Not only is power washing without training dangerous for your home, but it's also dangerous for your physical health.
One of the immense mistakes that an amateur power washer could make is that they don't know the proper water power to use when cleaning. If you use too high of water power for your cleaning project, you can end up damaging your home, which can lead to costly repairs.
High water powers can damage wood, paint, and mortar. If you're attempting to power wash your home, you can end up destroying siding and shingles, which are made of weaker materials and are more suited for soft washing through house washing and roof cleaning.
By hiring a professional power washing contractor, you're protecting your home from damages that can come from amateur services. Professional power washing contractors are specifically trained to know what water power works efficiently for which projects, which makes the power washing expert help you avoid costly repairs.
Not only does a power washing technician need to know what water power to use during their cleaning project, but also how to position the water hose for the best coverage. Utilizing the wrong tip for your power washer's hose can be just as damaging to your home's surfaces as using the wrong water power.
The largest type of concern in using a power washer is when you haven't been trained and the physical danger. People who haven't been trained in power washing could possibly not realize how damaging high-water powers can be. The water power that comes from your power washer is strong enough that it can injure the skin.
If you happen to lose your grip on your power washer's hose, the hose is strong enough to move itself, which can put both you and your family in danger.
To avoid any of the dangers of power washing, hire a professional power washing company. Hire Harrington Park, NJ's best power washing company, Rent A Husband LLC, to work on your outdoor cleaning project today.
Reviews & Testimonials on Rent A Husband LLC in Harrington Park, NJ
There are currently no reviews or testimonials, check back soon!
Looking for a Mahwah and Bergen County Power Washing Contractor?