Rent A Husband LLC: A Qualified Ho-Ho-Kus Pressure Washing Company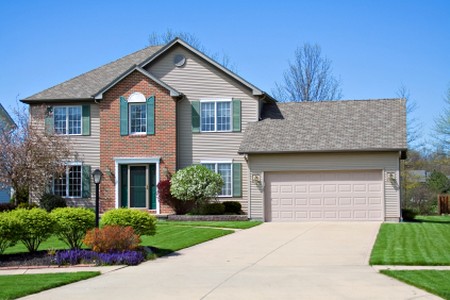 At our trusted, professional company, we provide a variety of services, such as house power washing and deck refinishing, with highly skilled roof cleaning and pressure washing technicians to our clients in Ho-Ho-Kus, NJ. The qualified team at Rent A Husband LLC, a professional pressure washing company, has undergone an extensive hiring and screening process so that our company continues to produce high-quality workmanship and excellent service.
Clean Your Siding to Enhance Your Home in Ho-Ho-Kus, NJ
The siding cleaning technicians at our pressure washing company can wash your Ho-Ho-Kus home's exterior siding effectively while using low-pressure and mild detergents. This type of exterior home improvement will upgrade your home's appearance and enhance your siding's longevity. Regardless of your siding's material, our pressure washing technique will provide thorough cleaning without causing harm. Siding made of different textures such as vinyl, brick, stucco, wood, and fiber cement can be cleaned safely using power washer at low pressure. In between professional cleaning sessions, you can clean your siding lightly with water, a bristle brush, a cloth, an extension pole, and a mild detergent.
If the siding on your Ho-Ho-Kus home needs expert cleaning services, hire the pressure washing specialists at Rent A Husband LLC to efficiently eliminate the dirt, mold, and grime on the outside of your house.
Maintain Your Ho-Ho-Kus Home's Exterior With House Washing Services
House washing doesn't have to be an ignored chore for Ho-Ho-Kus homeowners because Rent A Husband LLC can clean the homes' exteriors using professional methods and specialized equipment.
Hiring house washing professionals is especially important if your home . . .
Is surrounded by trees that produce sap
Is located near dirt roads
Is exposed to high humidity levels and frequent rain that results in mold, mildew, and algae growth
Reviews & Testimonials on Rent A Husband LLC in Ho-Ho-Kus, NJ
There are currently no reviews or testimonials, check back soon!
Looking for a Mahwah and Bergen County Power Washing Contractor?