Your Local Power Washing Experts in Northvale, NJ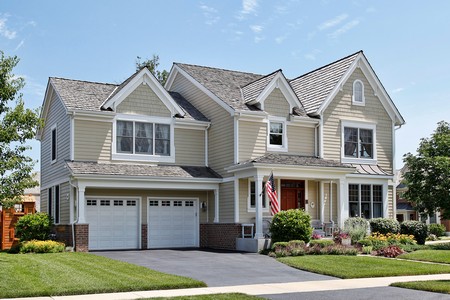 Rent A Husband LLC is the premier power washing company in Northvale, NJ. Our skilled power washing contractors are trained and ready to tackle all of your Northvale outdoor cleaning projects, no matter what project size you have.
We want to make sure that your cleaning project is done right. This means that our professionals are trained in both power washing and soft washing techniques. We can help with:
Roof Cleaning
Gutter Cleaning
Deck Refinishing
Do you have questions about how our experts can handle all of your outdoor cleaning project in Northvale? Call Rent A Husband LLC at 201-954-1448 or complete our online request form today to learn more about our services in the Northvale area.
Why Soft Washing for Your Northvale Home?
Investing in house washing is an excellent way to clean and maintain your largest investment: your home. As home repair can be out of your budget, anything you can do to protect yourself from costly repairs is a good idea.
The good news is that an annual house washing can help to protect the costs of your home repairs by maintaining your house's exterior with gentle, soft washing methods.
By soft washing your Northvale home, you're maintaining your biggest investment. Soft washing your home protects your home against mold, mildew, grime, and other debris that can be harmful to your house's exterior. The chemical wash used with soft washing breaks down harmful contaminants to ensure your house is kept clean and safe without the damage other cleaning options can inflict.
Breaking down contaminants also protects your family's health. Dust, mildew, and mold are broken down and washed away by soft washing techniques. These contaminants are common allergenic triggers that might influence your family and pets with seasonal allergies. By investing in a house washing service, you are protecting your family and your home.
The best part of soft washing is that the chemicals used in soft washing are eco-friendly and biodegradable, so you don't have to choose between protecting your family and protecting the environment. Soft washing services are great for siding and shingling, ensuring your home isn't damaged throughout the cleaning process.
If you choose other cleaning options, these options can take days to finish without getting into all details, like the cracks between siding. By investing in a house washing that utilizes soft washing, you cut down on cleaning time while ensuring you're cleaning out all those hard-to-reach places.
Call Rent A Husband LLC, Your Choice for Northvale House Washing Experts
If you are looking for professional house washing in the Northvale area to protect your home and your family, give us a call at Rent A Husband LLC today. We aim to help you keep your family in top safety. Our technicians are trained in the safest soft washing techniques to make certain that you get the best clean.
Reviews & Testimonials on Rent A Husband LLC in Northvale, NJ
There are currently no reviews or testimonials, check back soon!
Looking for a Mahwah and Bergen County Power Washing Contractor?