Rent A Husband LLC: Norwood's Premier Power Washing Services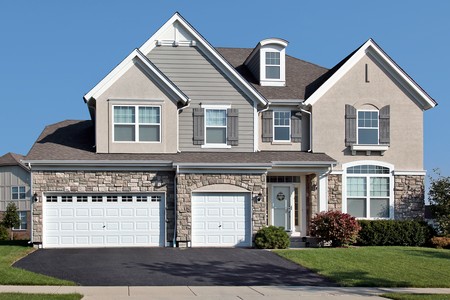 If you're looking for the best power washing services in Norwood, Rent A Husband LLC is your best choice. Our power washing and soft washing experts are here to help you with your Norwood outdoor cleaning project.
Investing in outdoor cleaning services for your home is a great option to keep your outdoor living space maintained. Keeping your Norwood home in great shape is our business. We want to help you ensure your home is in the best shape possible with our services.
To set up an appointment with our Norwood power washing experts, call 201-954-1448 or complete our online request form today.
Deciding To Soft Wash Your Norwood Home Before You Sell
Investing in house washing for your Norwood home before you sell is a great way to increase your curb appeal. One of the most important aspects of selling your home is the curb appeal.
Curb appeal is the attractiveness of your home and yard from the street. To ensure you have the best curb appeal for your home, the best option is to invest in professional house washing services before you put your home up for sale.
A professional house washing ensures that the layers of dirt, grime, mildew, and mold are washed away from your siding to leave your house looking beautiful and clean from all angles.
Rent A Husband LLC uses soft washing techniques for our house washing services. Soft washing begins with the application of eco-friendly, biodegradable chemicals to the surface of your home. These chemicals are left on to break down the dirt and grime on the surface of your home.
When these chemicals are done working, our experts spray on a water-bleach mixture that washes away the dirt and grime that is left behind while also sanitizing the surface of your home. This process is much gentler than other cleaning options and is perfect for siding and shingles. To make sure you get the best clean possible, you can also pair our house washing services with a roof cleaning.
Not only does this process leave your Norwood home looking great from the street, but it also allows you to see any possible damages that might need fixing before you sell your home. By ensuring your home is in the best condition possible, you're ensuring that buyers feel comfortable placing a bid on your home.
By investing in a house washing, you're making sure your house is in the best condition possible for buyers. By setting up an appointment with Rent A Husband LLC, you're making sure that you're getting the gentlest, most thorough clean possible for your home.
If you're in the process of getting your Norwood home ready for selling, call Rent A Husband LLC today.
Reviews & Testimonials on Rent A Husband LLC in Norwood, NJ
There are currently no reviews or testimonials, check back soon!
Looking for a Mahwah and Bergen County Power Washing Contractor?