Oakland's Leader in Power Washing Services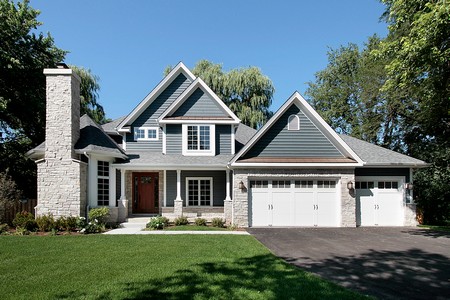 Are you looking for professional power washing in Oakland? Rent A Husband LLC offers local power washing for both commercial and residential properties throughout Oakland to ensure you're getting the best cleaning option for your project.
Our power washing experts perform both hot water power washing and hot water soft washing techniques throughout Oakland to utilize the best cleaning service option possible. We individually assess each cleaning project we're hired for to ensure you're getting the best clean possible.
Power washing utilizes high pressured water spray to clean dirt, grime, and other contaminants off your stronger outdoor surfaces. Power washing is perfect for:
Pool & Patio Washing
Roof Cleaning
And more!
However, power washing isn't always the best option. That's why we also offer professional hot water soft washing for your more fragile outdoor surfaces. Hot water soft washing is perfect for softwood surfaces, siding, and shingling. This low-pressure cleaning option is great for avoiding damage to your fragile surfaces.
To make sure you're receiving the best cleaning option for your Oakland property, we don't just provide professional power washing. We also offer sealing for your deck, patio, concrete, and driveway to ensure your surfaces are protected no matter the season.
To set up an appointment with the Oakland power washing experts today, call us at 201-954-1448 or complete our online request form.
Gutter Cleaning for Your Oakland Commercial Properties
The power washing experts at Rent A Husband LLC offer professional gutter cleaning for your Oakland commercial properties. To ensure you're getting the best service possible for your home exterior, it's important that you call us the moment you notice grimy or stained gutters.
By calling in a professional gutter cleaning company immediately, you aren't just protecting the property values of your neighborhood, you're also protecting the structure of your exterior surfaces. Decreased pest infestations, damage prevention, and increased curb appeal are the top benefits of this type of cleaning service. The best way to maintain your residential property and its roof and gutters is to call on a professional as soon as possible.
Power washing is the fastest way to get your exterior surfaces free of stains, grime, streaks, dirt, and damage because it utilizes a high-powered water spray that blasts away the unwanted to leave your surfaces clean and clear.
Utilizing a professional power washing company for your roof cleaning and gutter cleaning project in Oakland is a great way to ensure you are receiving expert cleaning in the field.
To set up an appointment with the Oakland graffiti removal experts, set up an appointment with Rent A Husband LLC today.
Reviews & Testimonials on Rent A Husband LLC in Oakland, NJ
There are currently no reviews or testimonials, check back soon!
Looking for a Mahwah and Bergen County Power Washing Contractor?