River Vale's Leader in Power Washing Services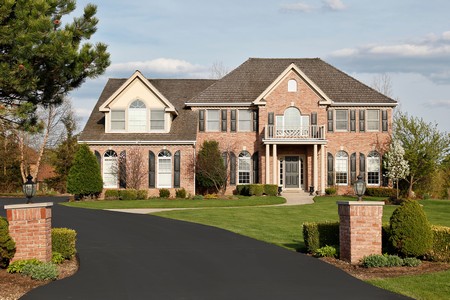 Are you looking for professional power washing in River Vale? Rent A Husband LLC offers power washing for both commercial and residential properties. Our experts are ready to rescue your home exterior to make sure you're getting the best cleaning options in River Vale no matter the season.
Our power washing experts individually assess each cleaning project we're hired for to ensure you're getting the best clean possible no matter what surface you're cleaning. That's why we offer both hot water power washing and hot water soft washing throughout River Vale.
Power washing is perfect for:
Pool & Patio Washing
Roof Cleaning
And more!
However, not every cleaning project benefits from high water pressures. That's why we also provide top service of professional hot water soft washing for your more fragile surfaces like shingling, siding, and softwoods.
By investing in a local power washing company, you can trust that our experts know how to keep your surfaces clean from common contaminants. To ensure you're getting the best power washing options in River Vale, call the power washing experts at Rent A Husband LLC at 201-954-1448 or complete our online request form.
What Surfaces Can Be Hot Water Power Washed Safely in River Vale?
Power washing is a great way to keep your outdoor surfaces clean no matter the season. However, the high-powered water spray used in power washing can damage fragile surfaces by causing cracking and breakage. We understand the importance of knowing what surfaces benefit the most from power washing before beginning a cleaning project.
The safest surfaces for power washing are:
Concrete, brick, and hardwood are all very strong materials that are commonly used on outdoor surfaces. Concrete especially often makes up driveways, parking lots, sidewalks, and more.
Power washing is the best way to clean concrete because concrete is such a porous material. The water used in power washing enters the pores of your concrete to thoroughly clean contaminants out of the structure of your concrete in a method other cleaning options can't. Not only is concrete strong enough to be cleaned using a high-powered water spray, but it benefits from power washing the most.
Brick is also a strong surface that can be cleaned using power washing. However, brick is often made up of brick and mortar. Before power washing a brick surface, it's important to double-check the mortar holding the brick together for cracks. If there are any detected problem areas in the mortar, the mortar needs to be fixed before power washing is used to ensure proper protection of your property.
Lastly, hardwood is strong enough to be cleaned using power washing. Hardwood is often used to make up decks and patios. Not only can power washing be used to clean hardwood, but it's a great way to get into the small spaces between wood planks on decks and patios.
No matter what surface material makes up your River Vale outdoor textures, the experts at Rent A Husband LLC will offer a complete assessment of each surface to ensure its safety to using power washing in the area.
Reviews & Testimonials on Rent A Husband LLC in River Vale, NJ
There are currently no reviews or testimonials, check back soon!
Looking for a Mahwah and Bergen County Power Washing Contractor?