Rent A Husband LLC: Tenafly's Premier In Power Washing Services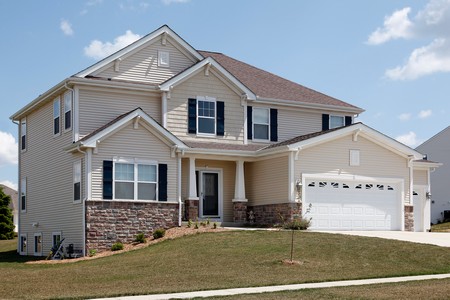 Are you looking for a professional power washing service for your Tenafly commercial and residential properties? Rent A Husband LLC provides top-quality power washing to make certain you're getting the best cleaning service possible no matter the cleaning project.
No matter what power washing project you require help with, our experts are available. We offer:
Trex/Composite Deck Washing
Gutter cleaning
And more!
Power washing performs a high-pressured water spray method to clean dirt, grime, and other contaminants off your stronger outdoor surfaces. However, power washing isn't always the best option for your outdoor surfaces. That's why our experts individually assess each cleaning project in Tenafly to decide which cleaning option is best for you.
Fragile surfaces such as softwood, shingling, and siding require low-pressure washing to keep the integrity of your Tenafly surfaces. This is why our experts also offer hot water soft washing for your more fragile surfaces.
To schedule an appointment with the Tenafly power washing experts today, give us a call at 201-954-1448 or complete our online request form.
Why Choose Hot Water Power Washing for Your Tenafly Surfaces?
Power washing is a great way to keep your outdoor surfaces clean and clear. But what is the actual difference between hot water power washing and cold water power washing? And why should you utilize hot water power washing for your Tenafly outdoor surfaces?
Hot water power washing is a more thorough option than cold water power washing for cleaning your outdoor surfaces. Whatever cold water can clean, hot water can clean better and faster. The hot water utilizes a high-speed molecular reaction that causes cleaning agents to be more active and decreases surface tension to penetrate grime at a molecular level.
This means that hot water power washing melts dirt, grime, and other contaminants that make their home on your exterior surfaces. Not only does this mean you're receiving the best cleaning technique for your surfaces, but it also means that you're saving time throughout the cleaning process.
Because hot water power washing melts away all of that dirt and grime, it works more quickly than cold water pressure washing on your surfaces.
Cold water power washing is still an effective cleaning choice. However, as compared to washing dishes, hot water washes away dirt, grime, and cakes on contaminants much more thoroughly than cold water.
To confirm you're getting the best cleaning service option in Tenafly, contact the hot water power washing pros at Rent A Husband LLC today and set up an appointment. We're here to ensure you're getting the best power washing options in the area.
Reviews & Testimonials on Rent A Husband LLC in Tenafly, NJ
There are currently no reviews or testimonials, check back soon!
Looking for a Mahwah and Bergen County Power Washing Contractor?