Rent A Husband LLC: Waldwick's Premier In Power Washing Services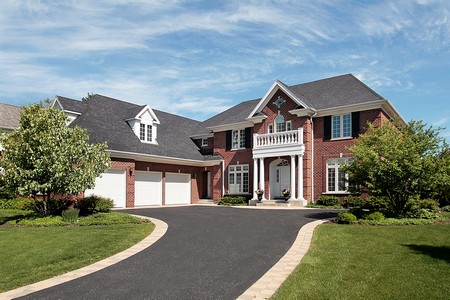 Rent A Husband LLC provides top professional power washing services throughout Waldwick. No matter what cleaning project you need help with, we can help. We provide power washing for both commercial and residential properties throughout Waldwick to ensure you get the power washing options you need.
Our experts offer both hot water power washing and hot water soft washing. Our professionals individually evaluate each cleaning project we're hired for to make certain you're getting the best cleaning no matter the materials involved in your outdoor surfaces. We know that not all exterior surfaces are created equal.
Power washing is perfect for:
Trex/Composite Deck Washing
Concrete Cleaning and Sealing
And more!
Power washing is an exceptional cleaning method for your strong outdoor surfaces no matter the season. However, power washing isn't always the best option for your Waldwick outdoor cleaning project.
That's why we also offer professional hot water soft washing throughout Waldwick. Hot water soft washing is the best service option for the more fragile surfaces such as siding, shingling, and softwoods. These materials can get chipped or cracked if high water pressures are used throughout the cleaning process.
Whatever exterior cleaning project you need professionally handled, our experts will assess each surface to ensure you're getting an attention-to-detail, cleaning option. To schedule an appointment with our Waldwick power washing expert team, give us a call today at 201-954-1448 or complete our online request form.
Boost Your Curb Appeal with a Professional Patio Cleaning and Sealing in Waldwick
The curb appeal of your home directly correlates to your property values. Investing in the cleaning of your home can seem like an impossible, endless task. However, there are many easy ways to up your curb appeal without breaking the bank.
Perhaps the easiest way to boost your curb appeal easily is to invest in a seasonal patio cleaning and sealing with a local power washing company like Rent A Husband LLC. A professional patio cleaning with our experts ensures that your patio is in the best shape possible no matter the time of year.
Our patio cleaning project utilizes power washing techniques to clean away years of dirt and grime build-up. By investing in professional patio cleaning, you're extending the lifespan of your patio. After we finish with your patio cleaning, we provide a patio sealing to seal your patio against dirt, grime, and other contaminants. Sealing ensures that your patio is protected for the next season and keeps your patio looking great for longer.
A professional patio cleaning and sealing helps to up the overall curb appeal of your home without requiring extensive repairs. The biggest part of maintaining your home's curb appeal is making sure that your home is welcoming and clean. Set up an appointment with the Waldwick power washing experts at Prestige Exterior today to boost your home's curb appeal.
Reviews & Testimonials on Rent A Husband LLC in Waldwick, NJ
There are currently no reviews or testimonials, check back soon!
Looking for a Mahwah and Bergen County Power Washing Contractor?